Step 1: Type a punctuated description of your idea into the input window or simply download a random claim using the upper left button to see how it works. It is important to clearly describe your idea and use punctuation to separate key aspects for best matching performance.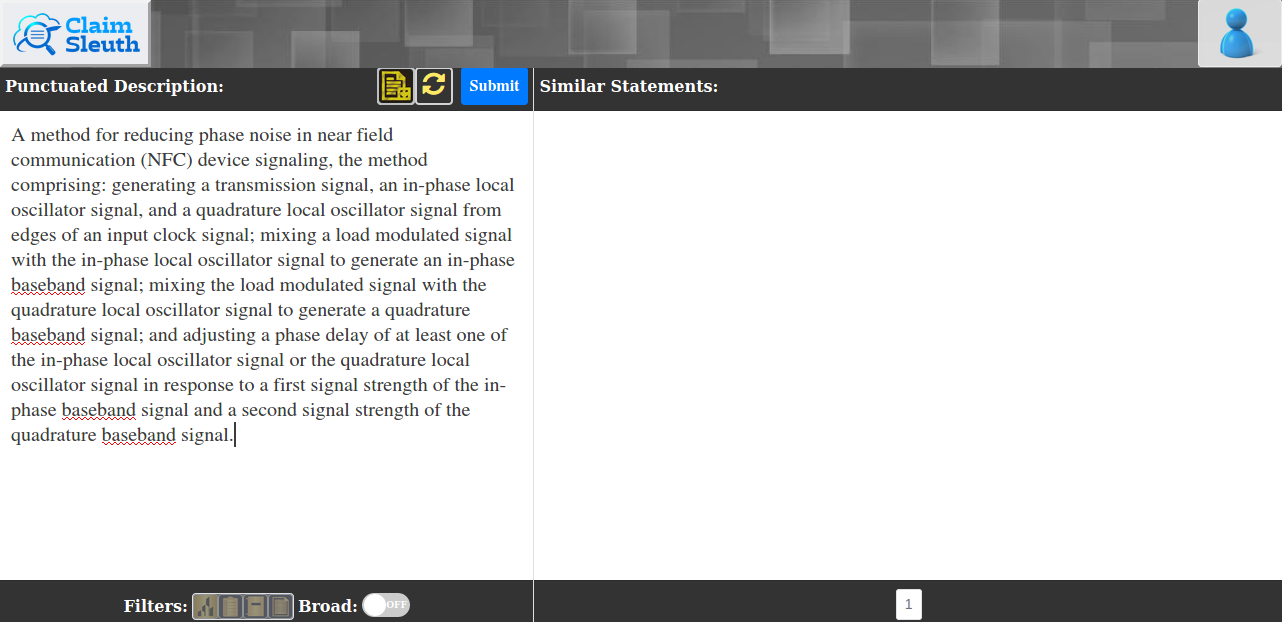 Step 2: Optionally set result filtering expressions.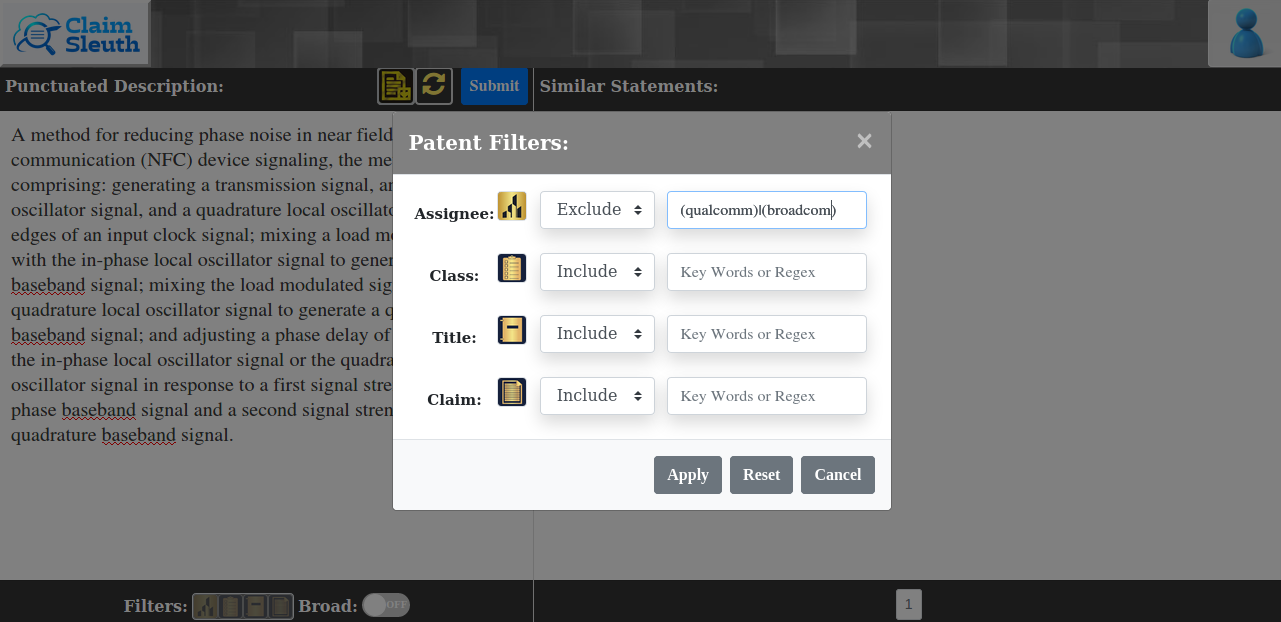 Step 3: After submission, the results are shown in the output window. You can flip the pages for more results. Notice that the results are based on restricted assignees since the assignee filter light is on. You can also click the patent number to go to Google patents page for the complete patent.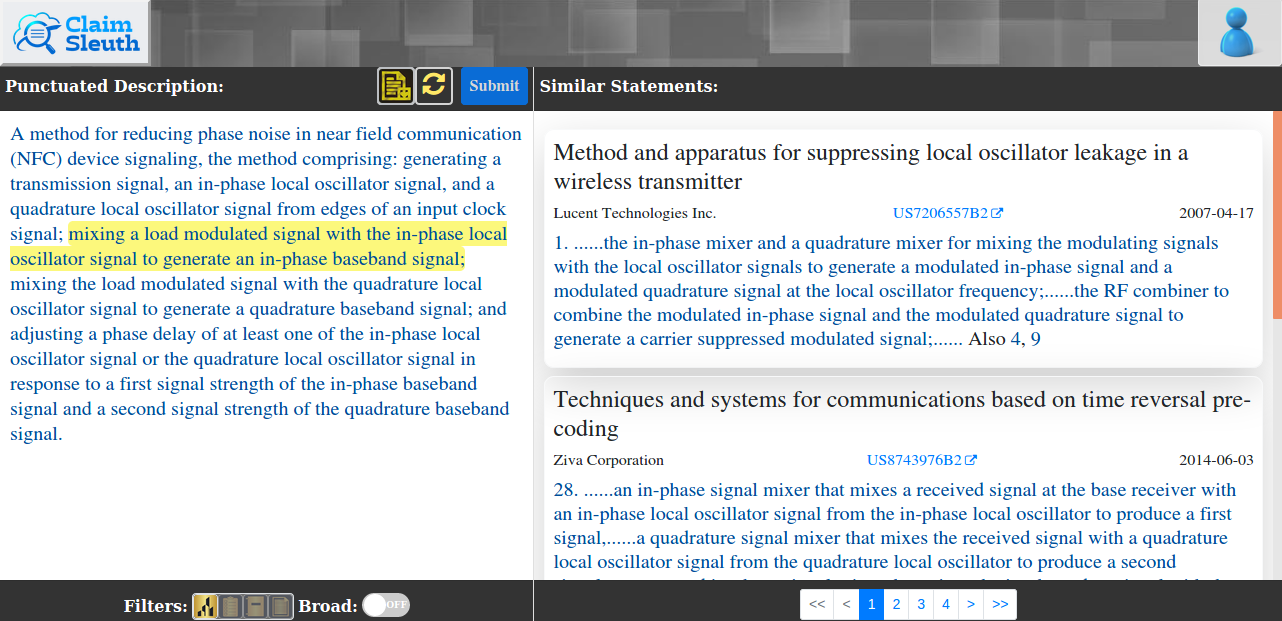 Step 4: Click any similar statement of interest in the output window to view the complete claim.